Welcome to the Year 3 Blog
Our teachers are Miss Ayling and Mrs Noonan
Our Teaching assistant is Mrs Birch and our Learning Support Assistant is Ms Pitman
Welcome to our Summer 2 Blog
As we start our final term of Year 3 we have some great learning and activities to look forwards to. This includes opportunities for us to perform including starting the term with our poetry recital and the whole school performance at the end of the term. We also have great events such as DT day and Health and Well-being week to look forward to.
English
In English, we will be focusing on two types of writing. These pieces of work will allow us to look back on all of the writing skills we have developed over the year and create some brilliant pieces of work. We will start by looking at the text 'Escape from Pompeii' by Christina Balit and using this as inspiration for our own adventure stories.
We will be learning all about Pompeii during our lessons but if you want to do some extra research at home check out these resources:
https://www.theschoolrun.com/homework-help/pompeii
Mrs Noonan visited Pompeii and climbed Mount Vesuvius a few years ago on holiday. If anyone else has visited these areas, we would love to see some photos, please send them into school.
Our second area of writing focus will be on writing persuasive texts.
Use the guide below to help with some ideas of types of language to use in your writing.
Maths
In maths we are going to start our final term revising and learning new formal methods for calculations
Check out these great videos and guides on BBC bitesize to help with these skills
Addition https://www.bbc.co.uk/bitesize/topics/zy2mn39/articles/z3kmrwx
Subtraction https://www.bbc.co.uk/bitesize/topics/zy2mn39/articles/zc78srd
Multiplication and Division https://www.bbc.co.uk/bitesize/topics/z36tyrd
We will then be going onto look at Statistics, using a variety of ways of representing and interpreting data.
Have a go at this problem:
We will of course continue to be practising our times tables weekly. Make sure you are logging onto TT Rockstars and Mathletics to keep practising your skills
RSHE
Our topic for RSHE this half term is changing me. We will be thinking about the changes our body goes through as we are growing up.
All details of our RSHE curriculum and RSE curriculum can be found on our website.
Art
"For an Impressionist to paint from nature is not to paint the subject, but to realize sensations."
Paul Cezanne
In art, we will be learning about Impressionism. We will be learning about some of the great artists in the impressionism movement and creating our own pieces inspired by these artists.
The Tate museum has some great information about Impressionism here https://www.tate.org.uk/kids/explore/what-is/impressionism#:~:text=Why%20is%20it%20called%20impressionism,why%20they%20were%20called%20impressionists!
History
We will be continuing our topic on The Romans. We will be thinking about the life of a Roman soldier and learning about Boudicca.
If you would like to do some extra research at home check out these resources:
https://www.natgeokids.com/uk/teacher-category/romans/
https://www.ducksters.com/history/ancient_rome.php
There are also some great videos from horrible Histories on The Romans
https://www.bbc.co.uk/iplayer/episode/b00l850p/horrible-histories-series-1-episode-10
And a great song about Boudica
If you want to do some reading about the Romans then here are some suggestions
https://www.booksfortopics.com/booklists/topics/history/romans/
Geography
We will be continuing our topic on Extreme Weather.
This half term we will be thinking about tsunamis, Tornados and the impact that extreme weather had on our planet.
Have a look below for some ideas of activities you can do at home linked to this topic.
Welcome to Year 3 Summer 1 Blog
Starting our final term of Year 3 we are approaching a fun filled, busy few weeks! Along side events such as Sports day and trips to the Royal Albert hall and Kidzania we have a lot of learning, revision and exciting tasks to do.
English
The Romans is a theme across many of our areas of our work. In English we will be using Roman Myths as the theme for our first long writing project. We will be looking at the features of these stories, the use of characters as well as creating a moral behind our stories.
If you fancy doing some research and learning at home based on the Romans why not learn some of these great songs from BBC radio
https://www.bbc.co.uk/teach/school-radio/music-ks2-romans-index/zdfk92p
Explanation texts
We will then be using the text 'Until I met Dudley: How everyday things really work' by Roger McGough and Chris Riddell.
Using the ingenious ideas, text and diagrams in this book we will be inspired to create our own explanation texts for everyday items.
Maths
In our Maths we will be building on prior knowledge, skills and techniques we have learnt in Year 3 as well as a few new topics.
Time
We will be starting the half term with time focusing on using Roman Numerals.
Multiplication and Division
We will be revising and learning new methods of completing short multiplication calculations.
Measures
Reading scales and measurements will be our focus as well as using this information for problem solving.
RE
Knowledge Organiser
Our big question in RE this term is 'How do Hindus Worship?'
Each lesson we will answer this question in different ways to understand the religion in more depth.
Did you know?
Hindus worship one Supreme Being, Brahman.
The different images of gods and goddesses communicate the different attributes of Brahman.
Many Hindus start their prayers with the Aum sound, which was the first sound that began the creation of the universe.
Many Hindus worship at a shrine in the home and at the mandir.
The Ganges River is an important pilgrimage site in India.
Science
This term in Science we are learning about 'Our Changing World.'
We will be answering these key questions to help us delve deeper into our new topic and focusing on the key vocabulary to ensure our work include the correct terminology.
Key Vocabulary
leaf, deciduous, evergreen, seed, berry, fruit, flower, seedling, seed head, grow, growth, habitat, soil type, variation, season, seasonal change, pollen, pollinate, nectar, honey bee, bumblebee, butterfly – Large White, Tortoiseshell, Peacock, observe, record, present.
How do leaves change through the year?
What seeds can we find through the year?
How do flowers change through the year?
How often do insects visit plants?
What plants grow in the school grounds through the year?
How do sunflowers grow over time?
Art
Our Art this half term is focused on Roman Pottery
We will be learning about the designs and uses of Roman pottery. We will be designing our own pots before creating them out of clay.
Have a look at these techniques to see the skills we will be learning.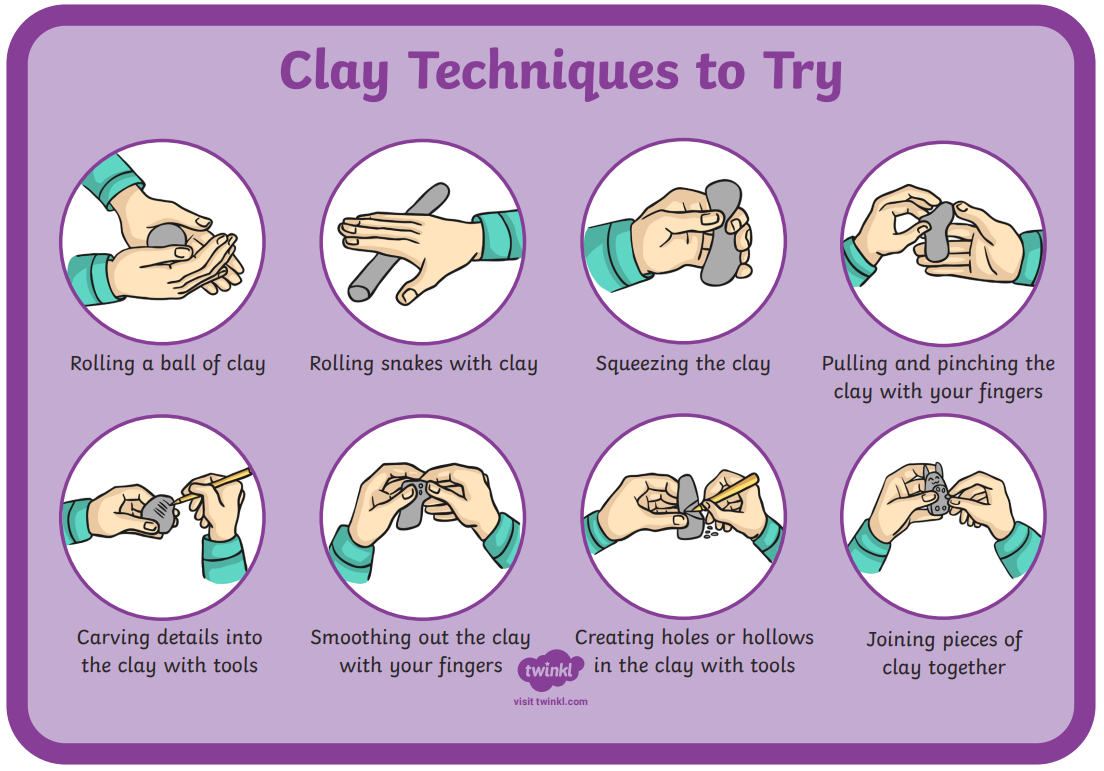 RSHE
'Relationships' is the theme for this half term.
We will be focusing on the following
- Family roles and responsibilities
- Friendships
- Keeping myself safe online
- Being a global citizen
- Celebrating our special relationships
Why not create your w relationship circle to this about all of the different relationships you have.
Spanish
In Spanish this term we are going to be understanding how to say our age in Spanish, understanding the differences between el/la/los/las and un/una/unos/unas in Spanish and to learn how to use them. Understanding how to use the phrase '¿Qué quisieras? '. Ensuring the children can use this accurately in their writing. Lastly, we will understand how to create sentences using the language me gusta/ detest pero quisiera to form an opinion.
History
The Romans will be our focus for the summer term in Year 3. We will be considering why the Roman invaded England and the impact this had on our history.
If you have ever visited any roman sites either in this country or others then please share any photos you have.
Some of the key vocabulary we will be using is
amphitheatre – a circular building with tiers of seats.
aqueduct – a large system used for carrying water from one place to another.
mosaic - is the art of decorating a surface with little pieces of tiles in different colours
centurion – an officer who commanded a group or 80-100 soldiers within a Legion.
chariot – a mode of transport pulled by horses.
gladiator = professional fighters in Rome whose fierce fights in amphitheatres were watched by huge crowds.
toga – a loose piece of clothing worn by the people in Rome.
emperor – the ruler of an empire
basilica – a large church used for law and meetings.
legion – large section of the Roman army, made up of 5,000 soldiers.
Geography
Extreme Earth
We will be building on our recent learning in Science on rocks to learn all about the extreme weather, events and disasters that effect the earth.
If you want to do some of your own research then have a look at this website https://www.natgeokids.com/uk/category/discover/geography/
PE
Our PE lessons will be focusing on Athletics and Dance
Computing
Knowledge Organiser
This term in computing we are going to continue to learn about how to keep safe online and our new topic is called – 'We are communicators'.
We will understand how to be SMART when using the internet.
S - We stay safe when emailing by never replying to anyone you don't know and don't give away your full name, password, home or school address.
M - Meeting someone you have only been in touch with online can be dangerous.
A - Think carefully before accepting or clicking on emails when you don't know who it's from as the emails could be spam and contain viruses.
R - Not all information we find online may be reliable.
T - We always tell a trusted adult if something makes us feel uncomfortable or worried.
Through this topic we will also be answering these key questions, to give us more of an insight of how to communicate effectively on the internet.
What is an email?
Who is it safe to email?
When might we use encryption?
What does 'cc' mean and when can we use it?
Welcome to Year 3 Spring 2 Blog
Over this half term we will be continuing and building upon our learning for some subjects as well as starting new and exciting topics. Read below to find out more, find links to our knowledge organisers for this half term and links to support learning at home.
English
Describing Settings
Our first topic in English will be focused on this video https://www.youtube.com/watch?v=6HfBbSUORvo based on a lighthouse. We will be creating a variety of texts based on the video including a descriptive paragraph, diary entries and newspaper reports.
Poetry
We will then be looking into shape and theme poetry focusing on weather. We will be performing poems written by others, writing our own poems and performing them.
Maths
Multiplication and Division
We will be focusing on individual times tables and then being able to use our division knowledge to help solve problems.
By Year 4 the children need to be as confident as they can with times tables upto 12 x 12.
Don't forgot to keep using https://ttrockstars.com/ to practise at home.
Why not test yourself on these mixed times tables grids and see what your best time is!
Shape
We will be revisiting our knowledge on 2D and 3D shapes as well as learning about angles and types of lines.
Key Vocab will include 3-D, three-dimensional, 2-D, two-dimensional, shape, build, draw, curved, straight, hollow, solid, flat, side, corner, point, face, edge, side, round, vertex, vertices, parallel, perpendicular
Have a go at this problem at home:
Measures
In our work on measures we will be looking again at measuring using mm, cm and m. We will be looking at weight, capacity and mass.
RE
Matthew 26: 36-40, Jesus said:
"'Love the Lord your God with all your heart and with all your soul and with all your mind.'[a] 38 This is the first and greatest commandment. 39 And the second is like it: 'Love your neighbour as yourself.'[b] 40 All the Law and the Prophets hang on these two commandments."
These are the two greatest commandments. The first of our units will be answering the question
How do Christians believe following Jesus' new commandments and his 2 greatest commandments make a difference?
Easter
We will then be learning about Easter including the important people in the Easter Story
salvation: To be rescued/saved by God. Relationship between God and humankind is restored.
disciple: A follower of Jesus
betrayal: to be let down/break of trust between people
denial: Not owning up to the truth
forgiveness: To 'let go' of those things that hurt us.
redemption: Being set free by Jesus' death.
crucifixion: A method of executing criminals.
resurrection: The rising from the dead of Jesus Christ
Key Vocab
Gospel - The Christian message and the good news of the Bible.
Commandment - A divine rule from God.
New Testament- The second part of the Bible that tells stories of Jesus and his teachings.
Science
Amazing Bodies
We will be learning about our amazing bodies and what they can do. Including focusing on food types. have a look at the grid below for reference.
Key Facts
Living things need food to grow and to be strong and healthy.
Plants can make their own food, but animals cannot.
To stay healthy, humans need to exercise, eat a healthy diet and be hygienic.
Animals, including humans, need food, water and air to stay alive.
Art
Our Art this half term is focused on Rangoli patterns
We will be learning about how Rangoli patterns are used in regions celebrations, about how to use complementary colours.
Our final piece of work will be creating a whole class mural of Rangoli patterns.
RSHE
'Healthy Me' is the topic for this half term.
We will be learning about how to keep health, set ourselves aspirational targets for our health, ways of exercising. We also will be looking at how to keep our selves safe around topics such as drugs.
Think at home about all of the activities you do to have a healthy lifestyle and how you could encourage others to do the same.
Spanish
En nuestras lecciones de español este semestre estaremos...
Numbers and how to ask and answer questions about age.
Have a look at the number word mat below to help remember the numbers to 20.
History
We will be continuing our topic on Stone Age
Geography
We will be continuing our topic on The Lake District
PE
Our PE lessons will be focusing on Athletics and Striking and Field games.
Computing
Our topic for this half term is 'We are Vloggers!'
The key questions we will be thinking of will be
How might you teach yourself something new?
How does Google produce search results?
How can we make a great presentation?
How do you think the internet works?
How do you think Google Image Search works?
How could we make our own images for our presentations?
What makes an effective presentation?
Other Events
World Book Day – On Thursday 2nd March we will be celebrating World Book Day. Have a look at their website for brilliant ideas, tasks and videos. https://www.worldbookday.com/
Arts Week
From 13th March to 17th March we will be taking part in our annual Arts Week.
Trip to Kidzania
Spring One in Year 3
Welcome to Year 3's Spring One Blog.
Over this half term we have lots of interesting areas of learning and new topics. Read below to find out more details of each of our subjects and some helpful links to support your learning at home.
English
Instructions
Linking to our learning in history we will be writing instructions on 'How to look after a wooly mammoth'. We will be writing sets of instructions for how to look after animals from the Stone Age including wooly mammoths and sabre tooth tigers.
Narrative including dialogue and play scripts
We will be using our class book 'Stig of the Dump' to inspire our writing of narratives including diary entries and creating our own plays and scripts inspired by the story.
Want to remember or relive this brilliant story – then listen here to the audio book read by Tony Robinson https://www.youtube.com/watch?v=8fkaxMClW5g
Maths
Our units of work we will be covering in Maths this half term are:
Position and Movement
Key Vocab to practice and use at home:
whole-turn, half-turn, quarter-turn, right, left, position, direction, grid, outside, inside, beside, next to, front, back, between, centre, underneath, route, clockwise, anticlockwise, quarter turn, right angle, straight line, angle, parallel, perpendicular, horizontal, vertical, north, east, south, west
Shape and Symmetry
Key Vocab to practice and use at home:
3-D, three-dimensional, 2-D, two-dimensional, shape, build, draw, curved, straight, hollow, solid, flat, side, corner, point, face, edge, side, round, vertex, vertices, polygon, triangle, circle, rectangle, square, quadrilateral, oblong, pentagon, hexagon, octagon heptagon, cube, cuboid, pyramid, cone, cylinder, sphere , symmetrical, line of symmetry, fold, mirror line, reflection
Have a go at this symmetry challenge at home:
Fractions
Key Vocab to practice and use at home:
fraction, half, halfway between, halve, quarter, whole, part, equal parts, one whole, parts of a whole, number of parts, left over, one-half, one-quarter, three-quarters, one whole, proper fraction, denominator, numerator, decimal, equivalent fraction
Decimals
Key Vocab to practice and use at home:
measure compare, length, centimetre (cm), metre (m), ruler, metre stick, tape measure, width, height, depth, size, long, short, tall, capacity, measuring jug, contains, litre (l), half-litre, millilitre (ml), weight, heavy, mass, holds more, holds less, balance, scales, measuring scale, weigh, kilogram (kg), half-kilogram, gram (g), time, morning, afternoon, evening, midnight, midday, noon, hour, night, day, week, month, year, days of the week, months and seasons of the year, clock, hands, watch, digital, analogue, hour (h), minute (min), second (s), quarter to, quarter past, half-past, a.m., p.m.
RE
Our learning in RE will be on Judaism answering the question 'What do Jews believe?'
Check out BBC Bitesize for more information and videos https://www.bbc.co.uk/bitesize/topics/zsjpyrd
Key words and their meanings:
Judaism - The religion of the Jewish people.
Descendent - A person considered to have descended from an ancestor.
Moses - An important prophet in Judaism.
Deuteronomy - The fifth book in the Jewish Torah.
Passover- Passover, also called Pesach, is a major Jewish holiday that occurs in the spring on the 15th day of the Hebrew month of Nisan.
Commandment - The Ten Commandments were divine rules from God.
Science
Rock Detectives
In our science topic when being Rick Detectives we will be learning about…
Soil comes from the ground when rocks are worn away (eroded).
Soil is made up of different sized particles.
Clay particles feel silky when dry because they are very fine. When wet, they feel sticky and can be rolled into a ball.
Sand particles feel gritty because they are larger. When wet they cannot be rolled into a ball.
The chalk in soils comes from fossil shells deposited millions of years ago. The particles are very fine but do not become sticky when wet.
Water drains through some soils quicker than others.
Because clay particles are very fine there are few air spaces and the water cannot drain through easily. Clay soil gets water-logged in wet weather. When it dries out the clay sticks together forming a hard layer.
Sand particles are larger with bigger air spaces so the water drains through easily.
Stones in soil provide bigger air spaces and improve drainage.
Got any interesting samples of rocks at home? Bring them in to show us!
Art
Knowledge Organiser - ArtOur artist of this half term is Joan Miro.
We will be creating our own masterpieces inspired by this artist.
Got a free weekend? Why not visit Tate Modern and go and see their collection of 18 pieces of Miro's work. https://www.tate.org.uk/art/artists/joan-miro-1646
RSHE
Dreams and Goals
"You are never too old to set another goal or dream another dream" CS Lewis
In our RSHE lessons we will be discussing our goals and dreams.
Think about these questions:
What goals to you have?
What helps you achieve?
How can you reach your dreams?
Spanish
En nuestras lecciones de español este semestre estaremos...
All about colours and opinions
Practice the colours at home with this great Spanish song!
https://www.youtube.com/watch?v=zpLQSdu4V94
History
Stone Age to the Iron Age
Want to get into the mood for our topic in history why not watch the video about Eric and see what it was like to be a 10 year old in the Stone Age
https://www.bbc.co.uk/programmes/p00dtrcn
Knowledge organiser
Geography
The Lake District is the topic for geography for this half term. We will be learning about this beautiful and scenic part of England.
Did you know?
The Lake District is the largest and most visited of the thirteen national parks in England and Wales.
Scafell Pike in the Lake District is the highest mountain in England.
Wast Water is the deepest lake in England and Lake Windemere is the longest lake in England.
Knowledge Organiser - Geography
If you have ever visited this part of the country (we'd love to see some pictures) or have any family, friends or relatives that live there then please let us know.
PE
Our PE lessons are on Tuesday and Fridays again this half term and we will be playing Net/wall racket games.
Music
Mr Jones will be teaching us all about Stone Age music using untuned percussion.
What is an untuned percussion instrument? Have a look at the BBC guide to an Orchestra to find out
https://www.bbc.co.uk/orchestras/learn/guidetotheorchestra/percussion/untuned/#:~:text=Untuned%20percussion%20instruments%20include%20the,%2C%20anvils%2C%20triangles%20and%20jingles.
Computing
We are presenters – videoing performance
We will be using the IPad to direct, film, record and edit our presentations as well as focusing on photography and what it takes to get a great photo.
Knowledge Organiser - Computing
Have a look at these helpful tips to use in your lessons.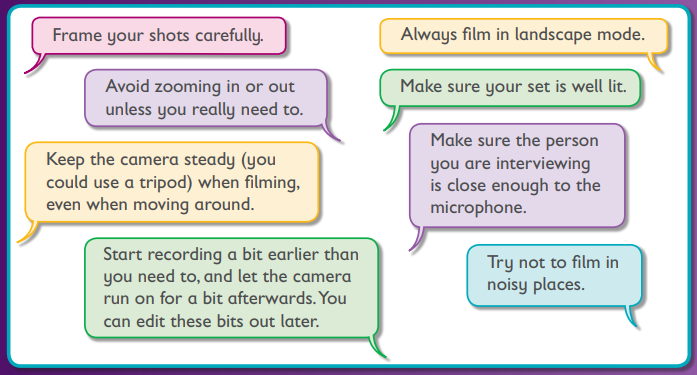 Other events and information
Trips
Visiting at Gurdwara for RE
The National Art Gallery
Dates and details to be confirmed and shared with you soon
Autumn Term
16th December 2022
"The light shines in the darkness, and the darkness has not overcome it.
John 1:5
Merry Christmas and a Happy New Year!
One term of Year 3 has already been completed, and what a great time we have had. We performed our amazing class assembly, poetry recital and carol at the concert last week. We have been learning about all kinds of topics ranging from the forces and magnets to the Egyptians. We have been growing as a class and learning the ways of Key Stage 2.
This week we have been enjoying our Key Stage 2 Christmas Quiz, making our Christmas cards and enjoying some festive fun together.
Mrs Noonan and Miss Ayling want all the children to know how proud we are of all they have achieved over this half term, they have all made excellent progress, worked hard and also had fun – what more can we ask for!
We would also like to share a huge thank you for your kind generosity and support this term.
Have a lovely safe holidays!
Mrs Noonan and Miss Ayling
2nd December 2022
"If you see someone without a smile, give them one of yours."
What a lovely week we've had in year 3! You have been working really hard, we're super proud of you all.
In science this week we were experimenting with shadows. We were discovering how to make a shadow, how to change the size of a shadow and using translucent paper to see what effect that had. The children were fantastic scientific explorers using the torches and various objects and surfaces around the classroom to answer their questions and test their theories. Have a look at the gallery to see what we have been up to.
Year 3 Shadows Experiments
In our other lessons this week we continued to prepare for Advent in RE thinking about the significance of the Epiphany and thy symbolism behind the gifts that were brought to Jesus. We also have our own Advent calendar which we made in class which is a 'Kindness Calendar' and gives us an idea or task to do each day.
We had a lot of fun in Spanish this week, we learnt how to say 'I call myself' and practised this with some group conversations. You all really impressed me with this, such professionals!
Thank you for the beautiful landscape pictures you uploaded for homework. The children have been using all of their pointillism techniques to produce some beautiful pieces of art…we might need a few more lessons to complete them as it is a techniques that takes a long time, we now understand why it took George Seurat took over 2 years to complete his masterpieces!
On Monday we have our class trip to the Panto at Ravenscourt Baptist Church so get practicing your "Oh no you didn't!" "Oh yes you did!" and "She's behind you!" Also don't forget to bring a packed lunch on Monday.
Have a lovely weekend:)
Mrs Noonan & Miss Ayling
25th November 2022
"It's up to you how far you will go. If you don't try you'll never know."
What a super week we've had in year 3!
In Computing, we have been spotting and correcting multi-thread bugs. In Spanish, we have been learning how to use the memorisation technique to remember Spanish animal vocab. You all came up with some amazing associations to help you remember.
To end the week, we completed our times tables and spellings tests, followed by another Geography lesson - where we looked at the 9 regions of England. We had a lot of fun listening and learning the region song on YouTube.
Finally, in PSHE we discussed what a bystander is and why their actions are important when witnessing bullying.
Have a fantastic weekend!
Mrs Noonan & Miss Ayling
18th November 2022
"Nothing is IMPOSSIBLE. The word itself says 'I'M POSSIBLE'" -Audrey Hepburn
'Be strong and of good courage, do not fear not be afraid of them: for the Lord your God who goes with you. He will not leave nor forsake you' Deuteronomy 31:6
This week in our English work we have been planning and beginning to write our own adventure journey stories inspired by Phillip Pullmans 'The Fire-work Maker's Daughter'. We carefully planned out who our characters are, where the story takes place and who their challengers are. Next week we will be finishing writing these and editing our writing. In Maths this week, it was all about Measures! Looking at capacity of different containers, estimating then measuring accurately the volume of each container. We will be continuing with measures next week starting with weight then onto time.
In art, we were practising our pointillism techniques to mix our own colours. We will be using these skills to create our own landscape pictures. Keep an eye out for your homework to help with this project.
On Thursday, we all had a lovely time at the Movie Night – a huge thank you to the PTA for organising.
Today, St Peter's school was filled with spotty children and staff! Thank you for your dressing up in spotty clothes and for your generous donations to Children in Need. We all know that times are tough right now and for some children it's been especially rough. Every penny will help support lots of children across the country.
Happy friday, have a wonderful weekend:)
Mrs Noonan & Miss Ayling
11th November 2022
"He will wipe away every tear from their eyes, and death shall be no more, neither shall there be mourning, nor crying, nor pain anymore, for the former things have passed away."
"It's up to you how far you will go. If you don't try you'll never know."
What a wonderful week we've had in Year 3!!
The enthusiasm and commitment in all of your lessons have really impressed us, WOW!
On Thursday, it was DT Day! We had so much fun making our balloon powered dragsters! We designed the body first, by drawing out 4 possible designs. After that, we carefully selected our favourite and transferred it onto our card template for our models. We loved sawing our axels, this was something that required a lot of concentration and precision and you all showed this extremely well!! You all displayed a lot of maturity during DT Day. We're very proud year 3!
On friday, we excelled once again in our spellings and times table tests. We also started our Geography topic, locating the UK's different cities and using a compass to locate the destinations on our maps. Your knowledge on the UK is very impressive at such an early stage in, we can tell you have been completing your homework and engaging well with this.
Next week…
World Diabetes Day
World Diabetes Day is a global awareness day held on the 14th of November each year. It became an official United Nations Day in 2006. The 14th of November was chosen as it's the birthday of Frederick Banting, who discovered insulin.
The theme for 2022 is 'Nurses Make the Difference'. The aim of this year's theme is to raise awareness about the pivotal role nurses play in the life of diabetics.
Disability History Month
What is Disability History Month?
Disability History Month runs every year. This year it'll take place between 16 November, to 16 December 2022.
Disability History Month supported by a wide range of disability groups, unions and voluntary groups. The aim of the month is to promote the rights of people who have disabilities and their struggle for equality now as well as in the past.
It has been an annual event since 2010. Each year has its own theme, and this year the event is asking 'How far have we come? How far have got to go?" The month will also have a focus on access.
Access is a fundamental human right, along with gaining participation on an equal level to others regardless of impairments.
For schools Disability History month can be a chance to develop a culture of respect for difference and to remove barriers that everyone can reach their full potential. Schools are encouraged to hold activities about disability equality during the month.
We hope you have a lovely weekend :)
Mrs Noonan & Miss Ayling
4th November 2022
"Kindness. It costs nothing, but means everything."
What an amazing week back! The children have produced some outstanding pieces of work and we are so proud of them!
Firstly, a huge congratulations to the children for their outstanding performance at the Poetry Recital assembly. We talked before the performance about being confident in ourselves and each other and the children certainly were. We are all so proud of each and every one of you!
Our new topic in English for the next few weeks is 'Journey Stories' and our focused text is 'The Firework-Makers Daughter' by Philip Pullman. This is the fantastic tale of a girl called Lila and her adventure to become a firework maker. This week we have been focusing on the descriptive language in the text and how Philip Pullman uses language for effect. We wrote our own descriptions of the jungle that Lila has to travel through in her adventure to become a firework maker. We used a range of skills including expanded noun phrases, similes, alliteration and prepositional starters for our sentences.
In Maths we have been learning about Shape. We started by revising our previous knowledge on 2D and 3D shapes. This reminded the children of a song they learnt with Mrs Noonan when they were in Reception! The catchy tune of 'Shapes, 3D shapes!' was sung throughout the week, often starting with a spontatious outburst of the song.
At the end of the week, we did our spellings and times tables tests, your progress and concentration during these has been excellent, well done year 3!
For the next 2 weeks we are working through a mini topic in RE called 'Remembrance'. This week we discussed the importance of remembrance and why we do it. We then made some beautiful art work based on Poppies which is displayed in our reflection area.
Next Week
In English we will continue on our adventure with Lila, the firework maker's daughter and be designing our own fireworks and writing adverts for them. We will be moving onto measures in maths. Our Art topic of Pointillism will continue and our Science experiment which links to our topic of 'Light and Dark' will be an investigation into 'What item is the shiniest?'. We have come to the end of our History topic on the Ancient Egyptians and will be starting Geography on The UK next week.
Enjoy your weekend :)
Mrs Noonan & Miss Ayling
14th October 2022
'The more you read, the more things you will know. The more that you learn, the more places you'll go.' -Dr Seuss
This week we have been working very hard, consolidating and reviewing our knowledge in English, Maths and you have all really impressed us.
On Thursday 13th October, it was Celebrate Our Community Day, followed by the Family Supper Event. For the community day, we focused on Spain, Ethiopia, Greece and India.
Y3 Community Day 22
We had wonderful Ethiopian language, Indian culture and Indian Warrior movement and Greek dancing workshops. We also had a special Bollywood dance performance. Thank you to Zewdi, Vivian, Mina, Richa, Archana, Sarah, Ruth, Natasha, and other members of our family networks, for helping make the day so special. Also, a massive thank you to the PTA for another wonderful Family Supper.
On Friday you were all superstars in PE, Mr Fullerton gave some really great feedback about all of your skills. In History we started our Mummification lesson, we explored the process of mummification and why the Egyptians believed this was important for the afterlife. Next week, we will be writing up our own instructions for mummification, we all can't wait!
Have a lovely weekend :)
Mrs Noonan & Miss Ayling
7th October 2022
Matthew 13:23
'…but he who received seed on the good ground is he who hears the word and understands it…'
"Spread love everywhere you go."— Mother Teresa
Happy FriYAY Year 3!
This week we have been writing our own versions of the story 'Cinderella of the Nile'. The children have shown amazing stamina for writing, over a few days creating the beginning, middle and end of their stories with exciting language, a range of punctuation and story starters. At the beginning of next week we will be editing our work and then publishing it. Maths has focused on addition and subtraction using three digit numbers. Next week we will be learning formal methods for recording this.
In Computing this week we carried out the process of character creation for our animations on scratch. We explored the different techniques and tools to use to ensure all our characters look unique. We also covered a book this week called 'Henry's freedom Box' for Black History Month, we explored our likes and dislikes and any puzzling questions we had and as a class we displayed at lot of interest and inquisitive thinking. In History, we put on our thinking hats to explore the different interpretations of who built the pyramids. We discussed and shared, which is something we love to do in year 3 and our ideas are always so interesting and focused.
Our experiment in Science this week was another hit with the class! This week we were investigating 'What can magnets do?'. We tested how many paper clips the magnets could hold in a chain, what was the distance that a magnet will attract a paper clip from a surface. After conducting the given experiments the children then had time to create their own experiments. These included how many paper chains will link between two magnets and also moving a paper clip on a book with the magnet inside. It was so impressive to see the children's imaginative and creative approaches to the scientific thinking. Next week we will be investigating the strength of different magnets – is the biggest magnet the strongest? In RE we enjoyed reading the Bible in our lesson, discovering the Old and New Testament and how to find chosen bible verses. This all linked to our key question about 'What is the big story of the Bible?'
Happy weekend, I hope you all enjoy!
Mrs Noonan & Miss Ayling
30th September 2022
1 Timothy 6:18
…that they do good, that they be rich in good works, ready to distribute, willing to communicate…'
"No one can stop you from shinning if you are standing in your own light."
― Matshona Dhliwayo
What another fabulous week here in Year 3. I am so proud of all the hard work we have been doing and everything we have achieved so far. Keep up the hard work Year 3!
In History we travelled back in time and became detectives to solve the crime of the missing tomb objects. We all had a lot of fun working out the clues and linking the objects to their Ancient Egyptian owners. In this week's Spanish lesson we played the Spanish version of Simon Says and learnt how to pronounce animal names.
A huge congratulations to the whole class on their amazing performance yesterday of the class assembly. The children shone! They used such clear, loud and confident voices, sang beautifully and danced their socks off!
Thank you to all the carers at home who I know will have spent time getting costumes ready, reading lines and signing songs – hopefully none of them got stuck in your heads for too long!
It is always such a special week when preparing for the sharing assembly, spending time rehearsing the performance together really gives the class the chance to work as a team and support each other – which Year 3 have done brilliantly this week.
Next Week
Next week we are back to our normal timetable. In English we will be returning to the text 'Cinderella of the Nile' to continue our work on alternative fairytales working towards writing our own version of the story. In Maths we will begin our new topic of addition and subtraction. Science this week will continue to work with magnets and our experiment will be based on 'What can magnets do?'. In Art we are continuing to focus on 'Sunflowers' by Van Gogh and will be working on our collage skills.
Have a nice weekend.
Mrs Noonan & Miss Ayling
23rd September 2022
"The power of imagination makes us infinite." — John Muir
We have had a wonderful week in year 3. They have all shown so much commitment and motivation during rehearsals of their sharing assembly.
Our sharing assembly is on Thursday 29th September at 9am in the Scott Hall. Mrs Noonan sent parents and carers information about the assembly and what costumes the children need, please bring these into school as soon as possible.
On Thursday morning please bring the children to school in costume by 8.40am which will give us plenty of time to prepare for the show! Ensure the children have their school uniforms in their bags to change into after the assembly.
The songs, script and videos have been shared on Google Classroom and the Google Drive link so please practice lines and songs over the weekend.
Science
We loved conducting another experiment in Science this week. This time we were using magnets. The children knew that not all materials are magnetic but some metals are. We therefore conducted an experiment to test different metals to see if they were magnetic. We tried coins, hooks, weights, paper clips and a whole other range of metal objects. The children were excellent investigators, making sound predictions, reflecting on their discoveries and thinking of further questions we have on why some metals are magnetic and others aren't.
Y3 Science Magnets
Have a great weekend.
Mrs Noonan & Miss Ayling
16th September 2022
"Believe you can and you're halfway there." - Theodore Roosevelt
Happy Friday Year 3!
We have had another fantastic week and we've been so impressed with the learning and the standard of work in Year 3, wow!
In English, we entered the world of alternative fairy tales by looking at Roald Dahl's 'Revolting Rhymes'. We finished the week by creating our very own villain and using expanded noun phrases to describe them.
In maths, we have been focussing on understanding the value of each digit in a 3-digit number and then we placed these numbers on a number line all the way to 1000!
In science, we explored forces by experimenting with different materials and ramps. In PSHE, we spoke about what it meant to be a good friend and our expectations of our relationships with them. In history, we looked at some key facts about the Ancient Egyptians and produced some beautiful, fact-filled posters.
We hope you have a lovely, long weekend and we look forward to seeing you next week.
Mrs Noonan & Miss Ayling
Welcome to Year Three!
We have had an amazing start to Year 3. They have all settled into Key Stage 2 extremely well, showing resilience with the change of expectations and adapting to these very efficiently.
On Friday morning we spoke about the passing of the Queen and what she meant to us.
Gracious God,
We give thanks for the life of your servant Queen Elizabeth,
For her faith and her dedication to duty.
Bless our nation as we mourn for death,
And may her example continue to inspire us;
Through Jesus Christ our Lord,
Amen.
We have both enjoyed getting to know the children and cannot wait for a wonderful year ahead.
Over the past week we have been doing activities which have helped us get to know each other, as well as looking at our new school values and understanding what these mean and why we follow them at St Peter's.
A few notices:
PE is on a Tuesday and Friday.
Reading book and logs have been sent home, so please use these daily.
Reading logs will be checked on Thursdays
Have a lovely weekend.
Mrs Noonan & Miss Ayling
'Be strong and of good courage, do not fear not be afraid of them: for the Lord your God who goes with you. He will not leave nor forsake you' Deuteronomy 31:6