Welcome to Year 2!
Your teacher is Miss Edmondson and the other team members are Mrs Todaro, Miss Friel and Miss Renard
Summer in Year 2
Welcome to Year 2's Summer One Blog
Over this next half term we have a lot to look forward to. As you will see there is a strong coastal theme to much of our learning. Please read below for more details for each of our subjects, including helpful links to support learning at home.

English
At the start of this half term we will be reading 'The Lighthouse Keeper's Lunch' by Ronda and David Armitage. This dilemma story will provide us with lots of rich opportunities for drama and writing in role. We will then move into writing a set of instructions on how to stop a seagull from stealing our lunch! Maybe you can think of some imaginative ideas at home of how to achieve this?
Below is a link to the story, should you wish to listen to it at home.
After this book, we will study the poem 'The sea is a hungry dog' by James Reeves. This poem, rich in descriptive language, will help the children build their vocabulary and understand certain poetic devices, like repetition, rhyme and alliteration.
Spelling
This Summer term we will be starting the new online 'Spellingframe' programme as an extra resource for practising our weekly spellings. More information will follow with the first homework, along with your child's log-in details.
Maths
Our units of work we will be covering during Summer 1 are:
capacity, volume and temperature
There are lots of practical ways in which you can support at home, including looking at the capacity of everyday containers. Here is an example:

statistics -

children will make tally charts, draw and interpret pictograms and draw block charts.
consolidation of addition, subtraction, multiplication and division
Don't forget to log onto Mathletics for some arithmetic practice.
RE
This half term we begin the journey of learning about Buddhism. We will be focussing on the following key aspects:
The main symbol of Buddhism is the Buddhist wheel.
The religion began when Siddhartha, who had lived a life of luxury as an Indian Prince, realised there was suffering in the world and wanted to understand why. He dedicated his life to finding the answer and teaching others what he discovered.
Siddhartha later became Buddha and found enlightenment.
The four noble truths teach Buddhists why they should follow the middle way.
The following web page from BBC Teach provides a useful introduction
https://www.bbc.co.uk/teach/class-clips-video/religious-studies-ks1-the-buddhist-story-of-siddhartha-and-the-swan-and-the-monkey-king/zfkcwty
Science
In our topic of Our Changing World, we will observe animals in their habitats and notice how they change through the year. We will use this developing understanding of the different animals living in a habitat to build up simple food chains. We will also plant some seeds in order to be able to make soup from the harvest at the end of the summer term. We will observe how our plants change over the course of the term.
History and Geography
In our topic of Historical Holidays, the children will be learning about the differences between seaside holidays 100 years ago, 50 years ago and today, such as entertainment and clothing. This links well to our geography topic, Investigating the Coast, where we learn about the human and physical features of our coastline. We will be drawing on our own experiences of being by the sea, so should you be visiting the beach over the coming weeks, feel free to bring in any coastal artefacts, natural resources, photos or postcards. Thank you!
Art
This term we have the chance to get our hands dirty, with modelling clay! We will be taking inspiration from famous sculptors and learning about different clay techniques. Here are some techniques we might try:
Watch this space for our creations!
Many thanks for all the ways in which you support your child's learning in Year 2. It is very much appreciated. If you have any questions about what we are learning, please always feel free to ask a member of our team.
Here's to a happy and productive term!
Miss Edmondson and the Year 2 team.
Spring in Year 2
Welcome to Year 2's Spring One Blog.
Over this half term we have lots of interesting areas of learning and new topics. Read below to find out more details of each of our subjects and some helpful links to support your learning at home.
English
This half term our learning is based around the genre of adventure stories. We will start by reading the wonderful story 'Traction Man is Here' by Mini Grey. We will be learning about character development, familiar settings and plot through this rich text, which is packed full of carefully crafted, fun images. The story will provide a model for writing our own adventure stories and a context for branching out into writing information texts.
Maths
Our units of work we will be covering this half term are:
We will be reinforcing our mental recall of addition and subtraction facts to 20 and be using this knowledge to derive related facts to 100. We will use base ten resources to develop informal written methods for addition and subtraction. Here are some examples:

multiplication and division
We will be learning our 2-, 5- and 10-times tables and reinforcing our recall of doubles and halves. We will be learning how to write number sentences for multiplication and division and looking at the relationship between these two operations. We will also be applying our knowledge to solving reasoning problems. Here are a couple of ideas for online times tables games to help you practise at home.
https://www.bbc.co.uk/teach/supermovers/ks1-maths-collection/z6v4scw
https://www.topmarks.co.uk/times-tables/coconut-multiples
We will be revisiting 2d and 3d shapes and building on our knowledge of sequencing patterns and reflective symmetry. Here are some of the key words that we will be using, which will be useful for you to use at home when looking at shapes in the everyday environment:
flat, solid, corner, vertex, vertices, side, edge, face, curved, straight, round, line of symmetry, vertical, horizontal, pattern, sequence.
RE
Our learning in RE will be on Judaism, answering the question 'Why are they having a party?'. Through this unit we will be looking at the celebrations of Rosh Hashanah, Sukkot and Hanukkah. The link below is to a BBC short video clip about Hanukkah.
https://www.bbc.co.uk/teach/class-clips-video/religious-studies-ks1-the-jewish-story-of-hanukkah/z47wxyc
Science
Our topic is 'Growing Up'. We will learn about the basic needs of animals for survival, as well as the importance of exercise and nutrition for humans. We will introduce the processes of reproduction and growth in animals. The focus at this stage is on questions that help us to recognise growth, not how reproduction occurs, for example the stages of egg, chick, chicken; egg, caterpillar, pupa, butterfly; spawn, tadpole, frog; lamb, sheep. Growing into adults will include reference to baby, toddler, child, teenager, adult. We will be asking questions like what things animals need for survival and what humans need to stay healthy.
We will also link our learning to a significant scientist. See if you can find out who Dr Ernest Madu is and why he is famous.
History
We will be looking at two inspirational women in our topic of 'People of Change' – Mary Seacole and Florence Nightingale.
We are hoping to visit the National Army in Chelsea for a workshop about Nightingale and Seacole. More details to follow soon.
Geography
We will understand geographical similarities and differences through studying the human and physical geography of Ethiopia and comparing this location with our own environment. Through this topic we will revisit our knowledge of the names of continents and oceans and it will be an opportunity to use world maps, atlases and globes.
Art
We will be looking at portraits by famous artists and learning the skills to draw our own portrait. Watch this space for some examples of our work!
Do you know who painted this portrait?
We are looking forward to all the exciting things we have to learn this term. Keep an eye on this blog page over the coming weeks for an update of photos to show this learning in action.
Miss Edmondson and the Year 2 team
This week in Year 2...16.12.22
"The light shines in the darkness, and the darkness has not overcome it.
John 1:5
Our thanks to all of you for coming along to watch the Nativity. The children did so well and I am very proud of their ability to stand in front of a large audience and each perform their part so brilliantly. Bravo! If you look on our Google classroom page, you will see a link to a video of the performance. Please let me know if you experience difficulties in opening the link.
It has been an absolute pleasure to teach the children this term. I look forward to the new term ahead and the next stage of our Year 2 journey!
All that remains is for me to wish you a very Merry Christmas and a Happy New Year,
See you in January...
Miss Edmondson and the Year 2 team.
This week in Year 2...09.12.22
We have enjoyed so many lovely experiences this week...here is a little flavour of what we have been up to.
In English we had the opportunity for some role-play, in acting out adverts for our 'space action figure'. We learnt about some techniques for persuasion and then each wrote down a persuasive speech. Speaking and listening have been a large part of our week through the rehearsals for the Nativity and then the performance to the school on Friday. The children did so well and we are looking forward to performing it to you on Tuesday.
In RE we learnt about the tradition of the Christingle and discovered what each part of the Christingle symbolises. We then took the component parts and worked together in pairs to create Christingle candles.
On Wednesday we had a visit from Chelsea FC Foundation for a workshop related to healthy eating and physical activity during the holiday period. The workshop involved questions like does Santa have a healthy lifestyle? Can you design a healthy snack for Santa?
On Friday we enjoyed a trip to the Tabard theatre to see Five Children and It. We were in the fortunate position of having the small theatre all to ourselves. The children were such a good audience and showed great involvement with the play and appreciation for the experience. Hopefully it was also an occasion to pick up some acting tips for our own Nativity performance next week!
We look forward to all that lies ahead in the last week of term!
Wish best wishes from Miss Edmondson and the Year 2 team
This week in Year 2...02.12.22
A highlight this week was an experiment in science. We were investigating the most suitable material for a teabag from a range of options, including tin foil, kitchen roll and cotton. Before embarking on testing each material, we talked about what was important in a teabag and we decided that strength, absorbency and flexibility were key. From each material we created a little envelope to contain some tea leaves and placed it in warm water. The children will hopefully tell you what we found out!
The class are showing such enjoyment and enthusiastic participation in their maths lessons. We are almost coming to the end of a unit of work on place value and through this process, the children have gained confidence in knowing about the value of digits in a two or three digit number. They can use terms like greater than and less than, as well as use the mathematical symbols. They have also become adept at using representations like bar models and place value charts.
In English we are continuing with learning about persuasion. We have used sentence constructions starting with phrases like 'if you...' and 'when you...'. We have also begun to listening to an audio recording of the story 'Five Children and It' in preparation for our theatre trip next Friday.
Next week is a very busy week, with lots going on. We will be rehearsing for the nativity; we have Chelsea FC in on Wednesday to work with the children, Friday is our nativity performance to the school and that same day is Christmas jumper day and our trip.
I am looking forward to seeing many of you at the PTA Christmas fair tomorrow,
Miss Edmondson and the Year 2 team
This week in Year 2...25.11.22
We are reaching that point in term when the last few weeks seem to be whizzing by. We have a lot to keep us busy in Year 2, not least because we are underway with rehearsing our nativity play. Hopefully you have had the chance to look through the script with your child. The children are already showing great promise in how they are delivering their lines and singing the songs. Roll on 13th December!
In maths this week we have been focussing on place value, which is so fundamental to building a strong understanding of addition, subtraction, as well as division and multiplication. We are using manipulatives, such as base 10 Dienes blocks and place value charts. Next week we will continue with this unit of work.
In English we are enjoying the book 'Man on the Moon'. If you get the chance to look at this book, it is worth studying the amazing illustrations as there are little aliens hidden within each page. We have started thinking about the skill of persuasion and next week we will be developing this further in the context of persuading tourists to buy our space souvenirs!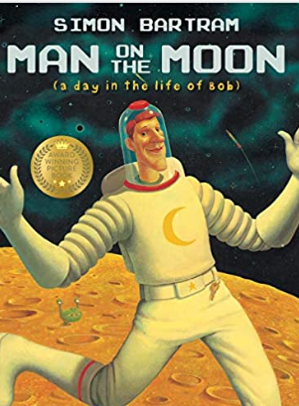 In RE we have been looking at works of art to see how different artists have depicted the nativity scene. In particular we have been looking at how light radiating from heaven to earth is used to show holiness and love.
Finally, a reminder about our trip to the theatre on Friday 9th December to see 'Five Children and It'. You should have received a letter about this trip, along with details of payment. After all the children's hard work this term, it will be a lovely treat to look forward to.
Wishing you all a lovely weekend,
Miss Edmondson and the Year 2 team
This week in Year 2...18.11.22
'Be strong and of good courage, do not fear not be afraid of them: for the Lord your God who goes with you. He will not leave nor forsake you'
Deuteronomy 31:6
Today, St Peter's school was filled with spotty children and staff! Thank you for your dressing up in spotty clothes and for your generous donations to Children in Need. We all know that times are tough right now and for some children it's been especially rough. Every penny will help support lots of children across the country.
This week in the classroom we have linked our class storybook 'How to catch a star' to writing instructions on how to make a paper rocket. I am sure many of you will either have seen the rocket or heard about it. A fun time was had by the class in testing their rockets out in the playground.
In the process of writing instructions we learnt about time sequencing words and adverbs. Next week we will be starting the book 'The Man on the Moon', which will involve some role play.
In maths we have been consolidating our learning about finding a fraction of an amount. In particular we have been using the bar model method, which hopefully your child will be able to explain to you. Next week we will be returning to place value to embed and develop our understanding of hundreds, tens and ones.
The children have planned their own investigation about our locality in geography and next week they will collect the information they need to answer their research question. We will also continue to explore the properties of materials in Science.
Finally, we are entering into the rehearsal period for the Nativity. Next week your child will find out their part in the production. They will receive their script, along with details of what they will need in terms of costume. Our mini auditions went well this week and already I am excited to see how the children will put their singing and acting talents to use!
All the remains is to wish you a good weekend,
Miss Edmondson and the Year 2 team
This week in Year 2...11/11/22
"He will wipe away every tear from their eyes, and death shall be no more, neither shall there be mourning, nor crying, nor pain anymore, for the former things have passed away."
On this day of Remembrance, we are reminded of the importance of thankfulness for the sacrifice and service of others. Through our collective worship this week the children learnt about why we wear poppies at this time of year and today we joined together as a school to stand in silence at 11 o'clock.
This week we have been enjoying some hands-on learning. On Wednesday we walked around the perimeter of the school, each of us equipped with a map to follow. The children were excited to make the link between what they could see on the map and what they could see around them. This linked well with our learning in maths, where we have been gaining confidence in following directions and using words like 'clockwise', 'anti-clockwise', 'half/quarter turn'.
Thursday was our DT day and I am sure that by now, you have heard about the vehicles that the children made. We were so impressed with their ability to make a complex model with tech-card, along with skills like using a saw. I hope you enjoy seeing the end-products!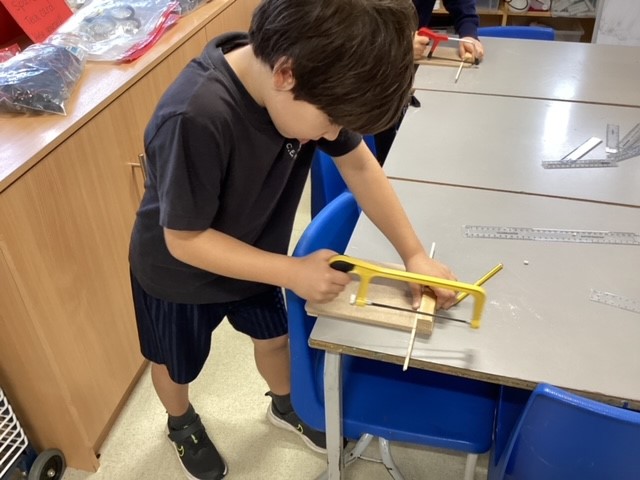 Next week we will be writing instructions in English, learning about fractions in maths and continuing with our topics of materials and map-making in Science and Geography. In RE next week we will be starting a mini-unit on the theme of light.
Finally, my thanks to all of you for coming along to parents evening. It was so lovely to be able to share the progress of your child with each of you and to be able to have this conversation 'in person', as opposed to via a computer screen. These occasions are always a reminder to me of what a fabulous community we have here amongst the Year 2 families. Thank you!
Have a great weekend,
Miss Edmondson and the Year 2 team.
This week in Year 2...04/11/22
A stand-out moment of this week was our poetry recital on Thursday. The children recited their poem brilliantly and enjoyed the occasion of being able to perform it in front of an audience. Thank you for all the ways in which you have supported the children in this endeavour, whether that be helping your child learn the lines or coming along to watch.
We took inspiration from the poem we learnt, to write our own versions of rhyming couplets. Earlier in the week we had observed and handled pumpkins and this experience was the inspiration for our poetry. Writing the poems was quite a challenge, for not only did we need to think of words that rhyme, but we also needed to count the syllables in each line to make sure that the rhythm was correct. Further to this, we used the pumpkins as the subject matter of our still life lesson in Art. Below are some examples of our work for you to enjoy.
In maths we were busy measuring the length of objects. We took our lesson outside at the beginning of the week to measure items in the playground. See if your child is able to tell you the height of the climbing equipment! Next week in maths we will be extending our learning about fractions.
We have embarked on some new topics to study. In Geography we enjoyed studying maps of our local area and in Science we played a game of 'odd one out' to start us thinking about materials. Next week we will be getting more involved with these areas of learning.
I am looking forward to seeing you all at parents evening, which will be held in person on Monday and Tuesday next week. Until then, have a lovely weekend.
Miss Edmondson and the Year 2 team.
This week in Year 2...21/10/22
Here we are at the half way point in the autumn term! I am so proud of all that the children have achieved over the past few weeks. I have been particularly proud of their writing this week. The children went into role as Samuel Pepys and wrote a diary entry about the Great Fire of London. The detailed descriptions that they wrote and the vocabulary that they employed were very impressive. Moreover, the children are now making a concerted effort to use a cursive handwriting script. I am aware that the improvements we are seeing in the handwriting is very much supported by the practice that is often part of our weekly homework, so thank you to all those of you who have watched and guided and corrected your child's pencil control over the past few weeks. Below is just one example of our writing...
Next term we are looking forward to starting some new topics, including materials in Science, our local area in Geography and still life in Art. We are also looking forward to performing our poetry recital on Thursday, so if you are able, please do come and see us in action!
I hope you have a restful and enjoyable half term break and we look forward to seeing you when we return.
Miss Edmondson and the Year 2 team.
This week in Year 2...14/10/22
This week has been a reminder of what a wonderful community we are blessed with here at St Peters. The 'Celebrate Our Community Day' was so informative and enjoyable; thank you to all the parents who gave up their time to teach the children about their culture. We practised Indian warrior movements, we learnt how to say animal names in Ethiopian, we danced along to Greek music and watched a mesmerising Bollywood dance. To top it all, we then enjoyed a lovely family supper.
This week we have been completing assessments in reading, writing and maths. We have also been continuing to learn about the Great Fire of London in history, habitats in science and parables in RE. Next week we will be rounding off our learning in these topics; in maths we will be finding out about symmetry and right angles and in English we will be reading an inspiring book from the 'Little Leaders' series.
We are so nearly at the half-term break, with the chance for a well-deserved rest. Just a few more days to go!
Have a lovely weekend,
Miss Edmondson and the Year 2 team.
This week in Year 2...07/10/22
Matthew 13:23
'…but he who received seed on the good ground is he who hears the word and understands it…'
It is rather fitting that this week's bible verse is from one of the parables that Jesus told. Parables have featured heavily in our week, particularly through our class assembly, when we retold the story of the Good Samaritan. Thank you to the children for doing such a great job and thank you to all you parents - it was lovely to see such an amazing turn out.
Another highlight of the week was making a bug hotel in the school playground, as part of our learning about microhabitats in science. Since making it, the children have shown a keen interest in seeing if any residents have moved in!
As part of Black History month, we have been reading Henry's Freedom Box. It is a deeply moving story of one man's mission to escape slavery and find freedom. It is a true story, which makes it all the more poignant. Please do talk to your child about the story. I am sure they will be happy to tell you about the extraordinary man that is Henry 'Box' Brown.
This next week we have Celebrate the Community Day and as part of this, the children will be enjoying all sorts of interesting workshops, from learning about different languages to Greek dancing and Indian warrior movement. There is also the family supper to look forward to. In amongst all this, we will be assessing the children in their maths, reading and SPAG, to check that their progress is all on track.
We look forward to another action-packed week ahead,
Until then, have a good weekend,
Miss Edmondson and the Year 2 team
This week in Year 2...30/09/22
1 Timothy 6:18
…that they do good, that they be rich in good works, ready to distribute, willing to communicate…'
Our week in Year 2 has had a rather autumnal feel. In English we have been reading the book 'The Gigantic Turnip' and through this process we have been learning about how to choose adventurous adjectives and separate them with commas. In science we have been thinking about habitats and the organisms we can find in different places, like a pond or a woodland. If you get the chance over the weekend, it would be fun to look under a few logs in the garden or the park to see what is living underneath!
In maths we have continued to secure our understanding of addition and subtraction. Next week we will be learning about 2D shapes and their properties. You might also want to get involved with the Mathletics inter-house tournament. Please do ask for more details if you are unsure of how to use this fantastic maths website.
Next week it is our class assembly, so we will be spending some time over the next few days rehearsing for it. We look forward to seeing you there on Thursday morning at 9.00am.
There are a number of events happening in school at the moment. Please read below for details about two exciting celebrations...
East and South East Asian Heritage Month
East and South East Asian Heritage Month takes place throughout September. This month is dedicated to honouring, recognising and appreciating East and South East Asian history and culture, as well as to comprehend the rich cultural legacy of countries in East and South East Asia. On Thursday, a group of parents from the school put together and delivered a beautiful assembly honouring East and South East Heritage Month. Each child went home with a task to create a piece of origami: a rabbit, moon or lantern.
Black History Month
Saturday 1st October is the beginning of Black History Month; a month that honours the history of black communities and recognises the great achievements made by black leaders, activists and icons, who have shaped life as we know it.
This year, the children will focus on four themes:
Black British History and Black History (the Windrush generation)
Significant Black Icons and Events
Anti-racism – this theme will be discussed through a range of age appropriate stories
Poetry written by people of Caribbean and African descent
Within our music lessons, the children will be learning a range of music from black communities, and in art the children will be exploring African and Indigenous People artwork.
It should be an exciting month of celebration, learning and forward thinking.
Have a lovely weekend,
Miss Edmondson and the Year 2 team.
This week in Year 2...23/09/22
We are all now settling into the new rhythm of life in Year 2. Thank you to all of you for your taking on board new things like Google Classroom for homework and a change in routines like our library day.
A highlight this week has been the wonderful stories that the children produced in English. They wrote their own versions of the Esio Trot story and it was so encouraging to see them use the language and phrasing from the original version in their own work. It is also heartening to see the way that the children are stepping into using cursive handwriting. The results of your added support with handwriting for homework is definitely showing.
In maths we have been recalling number bonds. The aim has been to show the children that if they know their number bonds to 10 by heart and if they have a good sense of place value, then they can apply this knowledge to working out calculations mentally.
We had an interesting History lesson, looking at life in the 17th century and in Science we started to learn about food chains. In RE we have begun to unpick the story of the Good Samaritan to get to the heart of what this parable teaches us.
Next week we will be starting a new story 'The Gigantic Turnip' with a focus on using commas to separate items in a list. Having been focussing on addition in maths, next week we turn our attention to subtraction. Again we will be looking at how we can use our knowledge of number facts and place value. In Art we will be starting the process of creating our own painting in the style of Lowry, so watch this space!
Next Monday is our Harvest Service in church. Please do come along to the church to join us for this time of showing our school values of thankfulness and kindness, as we contribute our items of food to those in need.
I hope you all have a restful and enjoyable weekend,
Miss Edmondson and the Year 2 team.
This week in Year 2...16.09.22
It was lovely to see so many of you at our Open Classroom this week and for you to have the chance to find out a little bit more about life in Year 2. Later in the school term there will be parents meetings, which will be a more formal opportunity to talk about your child's progress.
This week in our learning we have begun to delve into the wonderful History topic of the Great Fire of London. It is good to hear that many of the children have gone home talking about this lesson. In Science we had an interesting class discussion, whereby we sorted pictures into 'living', 'not living' and 'was once alive'. There were some tricky objects like an apple and a leaf that got us really thinking. In maths we have continued with ordering numbers and also counting in steps of different sizes. In English we have finished reading Esio Trot and we are now ready to start thinking about how we can adapt this story to write our own similar version.
Next week in maths we are revisiting adding and in particular, using our knowledge of number bonds to assist our mental calculations. In English we will be writing our own stories and building the stamina to write at greater length. In Science we will be looking at the idea of food chains and in History we consider what life was like in London at the time of the Great Fire. In RE we will be continuing with the theme of Parables. This week we looked at the parable of the Lost Sheep and next week it is the turn of the Good Samaritan.
This weekend is a poignant one with the funeral of the Queen. A momentous occasion in the lives of us all. A time of reflection and thanks for a life well lived.
Have a good weekend,
Miss Edmondson and the Year 2 team.
This week in Year 2....09.09.22
Welcome to Year 2! It has been such a pleasure to see all the children again and hear their news about what they have been up to over the summer holidays. I think we have all felt very fortunate in making the transition together into the next year group.
This week, we have been getting stuck into lots of fun activities. We have immersed ourselves in the imaginative world of Roald Dahl and 'Esio Trot'. We wrote character descriptions and invitations for tea. We also focused on using capital letters, finger spaces and the correct punctuation. We will continue with this focus next week as we begin to extend our skills with some letter writing.
In maths, we have been practising finding the place value of numbers and counting on and back to 100. We have used practical resources like Dienes and bead strings to represent numbers and partition into tens and ones. Next week we continue with this concept, as we apply our skills to ordering numbers and thinking about the value of each digit in a number.
In Art we have begun looking at the work of Lowry and in RE we have started to think about parables. It has been so encouraging to hear the children share their experiences and knowledge during class discussions in these lessons. Next week we start out learning in History (the Great fire of London) and in Science, (sorting things that are living, not living or have never been alive).
A few notices:
PE lessons will be on Wednesday and Thursday. On Wednesday, the children come in their school uniform and after lunch change into their PE kits for the afternoon lesson; they will go home in their PE kits. On Thursday they can come to school in their PE kits for the morning's PE lesson and change afterwards.
Reading books will be changed every Monday and Friday. Please make sure that you read with your child each night and sign the reading diary. Thank you.
Our 'Open Evening' will be on Thursday 15th September from 3:45 – 5:30pm. If you are able, please drop by during this time to receive information about the Year curriculum and expectations.
The Death of Elizabeth II
Finally, we need to acknowledge that this first week back has been marked with great sadness in hearing of the Queen's passing yesterday evening. As part of our worship today, Charles came in to celebrate the achievements of a monarch whose rule spanned over 70 years. We talked about her duty of service to our country and the commonwealth, and watched the video of the Queen having tea with Paddington Bear, showing her sense of humour. We prayed and thanked God for the Queen's commitment to our country and prayed for the new King, Charles III.
We discussed in class 'Who was the Queen to you?' and considered the impact she had on the lives of the nation.
Prayer for the Queen:
Gracious God,
We give thanks for the life of your servant Queen Elizabeth,
For her faith and her dedication to duty.
Bless our nation as we mourn for death,
And may her example continue to inspire us;
Through Jesus Christ our Lord,
Amen.
I hope you all have a good weekend,
Miss Edmondson and the Year 2 team