ST PETER'S CE PRIMARY SCHOOL
Music
"A high quality music education should engage and inspire pupils to develop a love of music and their talent as musicians."
Our exciting Music department is proof of the spiritual fervency of life at St Peter's. Weekly lessons with a Music specialist are provided to all year groups in our Music room. In addition KS1 and KS2 have a weekly singing practice where pupils learn worship songs and energetically enhanced whole-school songs which include "Ode to Joy" by Beethoven.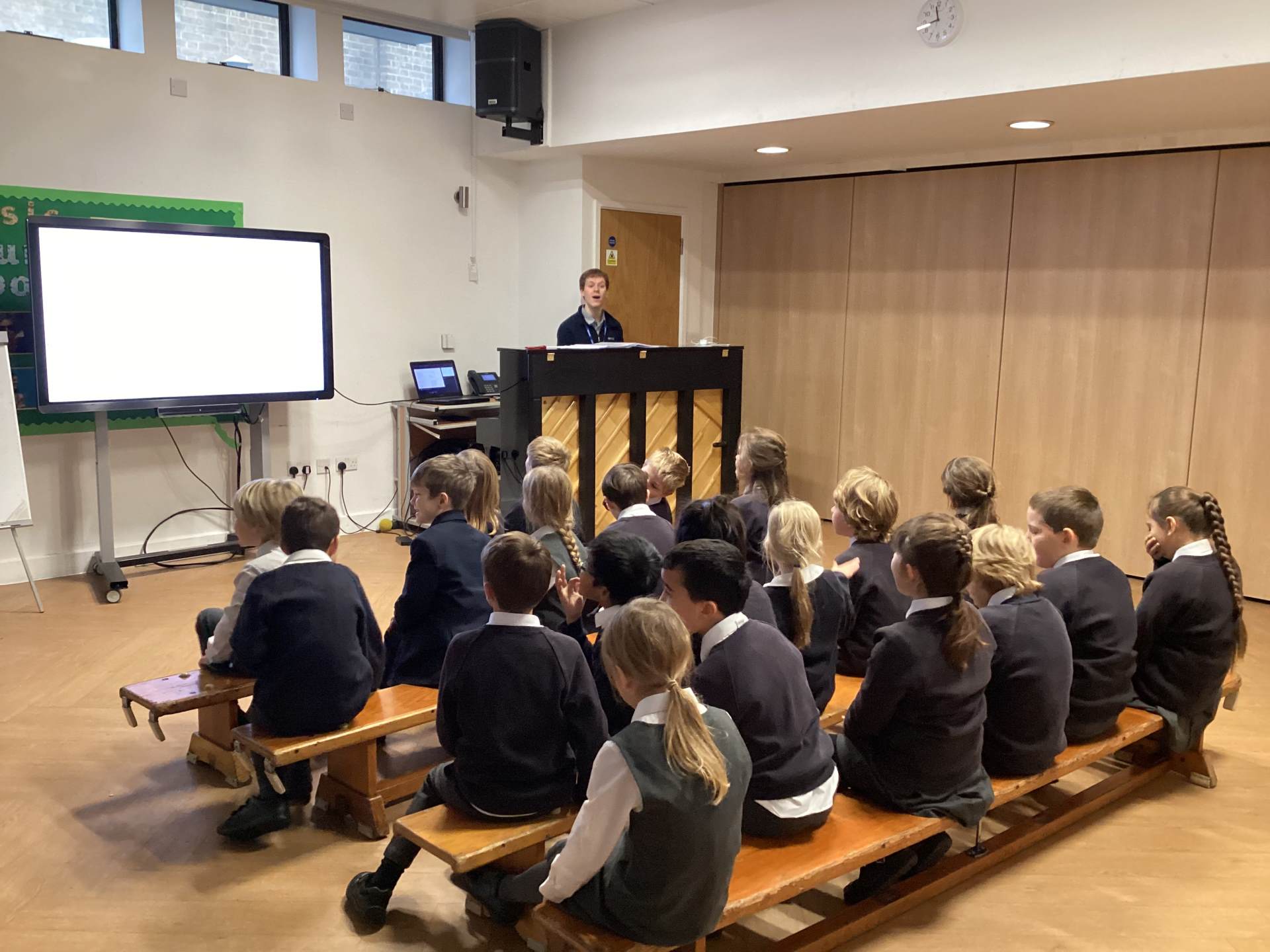 Our weekly classes ensure that all children learn music in a practical, interactive and creative environment. The curriculum places an equal emphasis on its three strands of learning: singing, musicianship, and composition and listening. Children sing principle repertoire, rounds, and musical games weekly with live piano accompaniment, and learn to demonstrate basic elements of Western musical theory. Notably, composition is an integral part of our scheme of work with pupils participating in a variety of creative processes derived from specific pieces they listen to. This engaged and imaginative practice of listening explores multicultural repertoire from as early as the 11th century right up to the 21st century
All pupils are taught to play a melodic instrument in KS2. It is expected that after a full course of music classes all students will leave school being able to read and write musical notation.
A specially designed music course for Reception is delivered in weekly music lessons.
We provide extra instrumental tuition in all orchestral instruments (plus guitar and piano) through Pelican Music - who specialise in providing high quality musicians and teachers to young musicians.
We work closely with Pelican Music service and Tri Borough Music Hub to ensure that children have access to the amazing performance and excursion opportunities on offer in our local area.
At St Peter's, we have a choir and an orchestra that meet every week and perform regularly. Additionally, all pupils have the opportunity to perform as a singer or instrumentalist in our termly music concerts where we also showcase compositions composed by classes or by individuals. Furthermore, we perform a carol concert in the winter and a whole school musical at the end of each academic year.
Whole School Curriculum Map: